\
\
20th May 2020
\
1 min read
To all our members, many of whom are supporting the NHS at this time, whether you are volunteering or carrying on with your private practice, we applaud you and want to support you.
We have responded to Covid-19 by enhancing our coverage to reflect your current ways of working, this includes;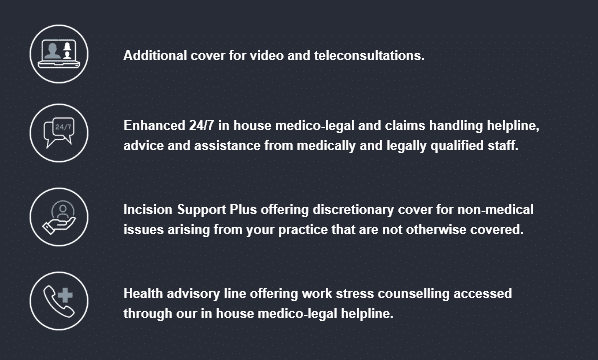 Contact us to learn more about how we are supporting you.


Read our latest articles to find out more about how Incision is supporting it's members and how private practices can respond to the challenges of the Covid-19 epidemic:
Are healthcare professionals immune from claims during Coronavirus?
The implications of offering private virus testing